I really don't know what to write up because i am lost. Lost with many thoughts , i cant even stress about my mental health getting vandalized over the past year and how hard it for me to coop up and the my tormenting experiences , GOSH.
I don't know how many people need to hear to this but things will be okey. You will get better the felling of being rejected , suffering a loved ones departure , the feeling of not being able to fit in box every thing will fade. In this chaotic world where very one is busy leading their lives and making it a point that they are heard , you have to be your own comfort. Because at the end of the day your soul will heal you. Before I take a spin towards my story of how i came out of my grey thoughts , I would like to bring in light one thing , depression is different of everyone the roots cause of it and at which stage is it in right now. The healing process has to be deal differently with every individual with respect to their psychology.
Things were pretty rough from the beginning of the year , had a lot to deal with my health physically and mentally , had my academics on top of me pressurizing. I wanted to push my self to do better. Wanting to do everything and anything making my self ambiguous all these things burdened me up but I was still doing I have to accept. And then came my health issue where i was bed ridden for 5 months , feeling worthless. I was not allowed to walk sitting was a task , painful physiotherapy added up. I was lost in an ocean of negativity felt like a loser, was not attending my collage had to depend on my peers for every thing and my assignments ,their deadlines i could see my self trapped . Life was different those five months were difficult. I recovered finally thought things can get better but I Lost someone very dear to me , they were no more the fact that i could not see them or hear them was devastating . I personally never anticipated their lose may be that's why i fear death now. It has become one of my greatest fear loosing some one you love the most to death is unrealistic.
That incident has taken a toll on my emotional health every badly , living with that was not easy. Thinking things could not get any worse , I kept moving on and prayed to get better. But my testing period was not yet complete i was bullied at collage , lost friends experienced two faced people which was only theoretically familiar to me . I was broke was shattered into a zillion pieces i did not know what to do where to start and how to get back to my normal self , I could see I was no longer the same person something was departed in me and that was me accepting my self.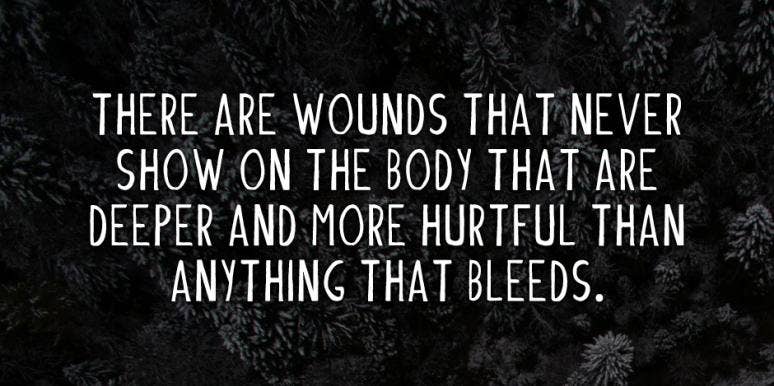 I started to run , run away from everyone and everything , then I figured out that " I saw just not sad was depressed " when ever I talked about it they just thought i was making up an excuse to bunk collage and not interact when others. I was never take seriously. Then the real demons appeared anxiety , I also was a prey to panic attacks , sleep paralysis…. I had everything which took me towards self harm and destruction. One day i just had a thought, of me bring chirpy and jovial again, i wanted to end this I had to fight , It was my battle , My battle which i have to fight by myself and win.
My journey was not easy raging a battle to win my self back was not an easy task , it was demanding, I had to emotionally rebuild my self to put my self out there again and I went through it all alone. There were nights I cried my self to sleep , I needed care, concern , motivation to frame my self .
Then was the time i realized the value of self love and self healing, if you love your soul and nurture it it will heal you. I explored very thing I like embraced my skills in cooking , analyzing understanding people listing to them all these activities kept me focused and aligned ,helped me achieve peace , gave me new ways to love my self.
I grew into a better person, became more sensitive towards people and will get better everyday…. It took me a year and a half to heal, take your time to nurture and love yourself. It will happen <3……